---

During the 1970s and 1980s, the Women's Movement paved the way for what became known as the Women in Print Movement, in which bookstores played a significant role. In North America alone, more than 100 feminist bookstores built "a transnational network that helped shape some of feminism's most complex conversations," as pointed out by Kristen Hogan in The Feminist Bookstore Movement.
From newspapers, newsletters, bulletins, and magazines, to full-fledged feminist publishing houses like Virago, Spinifex, and Kali for Women, this surge in feminist literacy produced a truly international communication infrastructure. Although many of these bookstores and publications faltered in the wake of the internet, a similar movement seems to be resurging today.
To demonstrate the contemporary growth of feminist publishing, we have started an international directory of feminist bookstores, listing established strongholds that have been existing—and resisting—for decades, as well as recent newcomers. These bookstores are not only conduits for titles and stories, but also serve as essential meeting spaces that harness feminist communities and help establish local and international networks. What's your favorite feminist bookstore? Help us grow this directory by sharing information with us here.
Latest update: July 21, 2023
---
NEWCOMERS
Anonyma Librería, online
Having worked in several bookstores in Lima, Peru, and noticing how feminist authors have been marginalized, in 2018 Susana Nieto decided to start her own bookstore. Similar initiatives in Argentina, Spain, and the U.S.A. inspired the launch of Anonyma Librería, an online feminist library, as Susana explains in a podcast titled "Librerías in Lima." She admits that at first, she didn't want to label it as "feminist" as she wanted to center the books "as they are." However, she soon noticed that "Lo que no se nombra no es" ("What is not named doesn't exist"), and she adapted her approach.
Anotherbooks in Daegu, South Korea
Although not explicitly declared as "feminist," Anotherbooks in Daegu, one of South Korea's most right-wing cities, is run by a fierce feminist, Yoonkyung Choi. Opened in 2015, the bookstore offers a wide range of feminist titles from independent and commercial publishers, while also providing a nurturing space to build community despite the city's conservatism. As Ih-na Shin, cofounder of the Feminist Designer Social Club, stated: "Just being there running [the bookstore] and making local community is a full badass act of rebellion."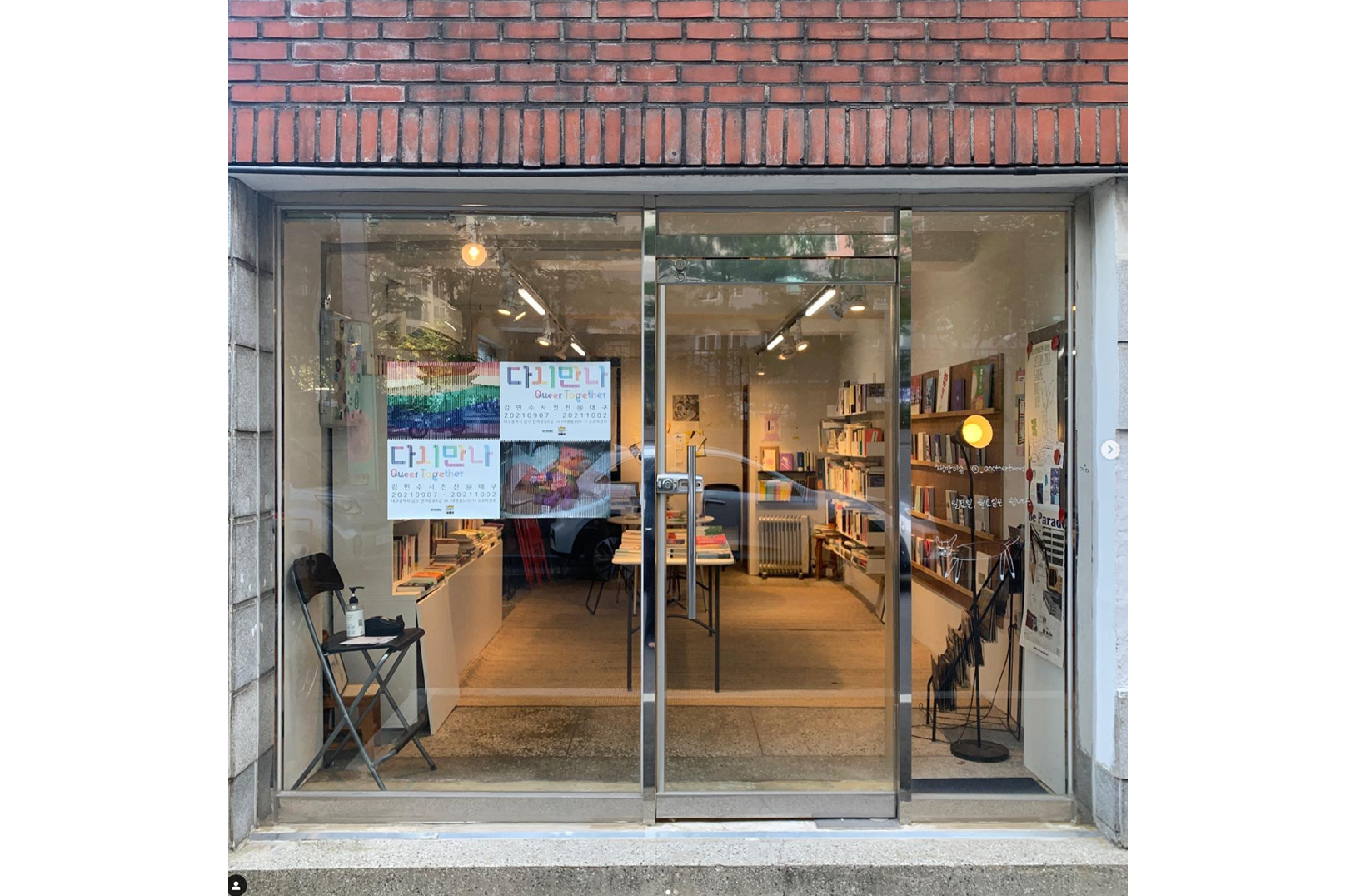 Gato Sem Rabo in São Paulo, Brasil
After struggling to find way too many bibliographic references by women while finishing her B.A. degree in Fine Arts, Johanna Stein took matters into her own hands with Gato Sem Rabo, which opened in May 2021 and, according to a Brazilian newspaper, sold almost half of its stock within its first four days. Located on the ground floor of a 1970s building in the center of São Paulo, Brazil, the shop focuses mostly on women writers from the Global South, and regularly organizes lectures and debates.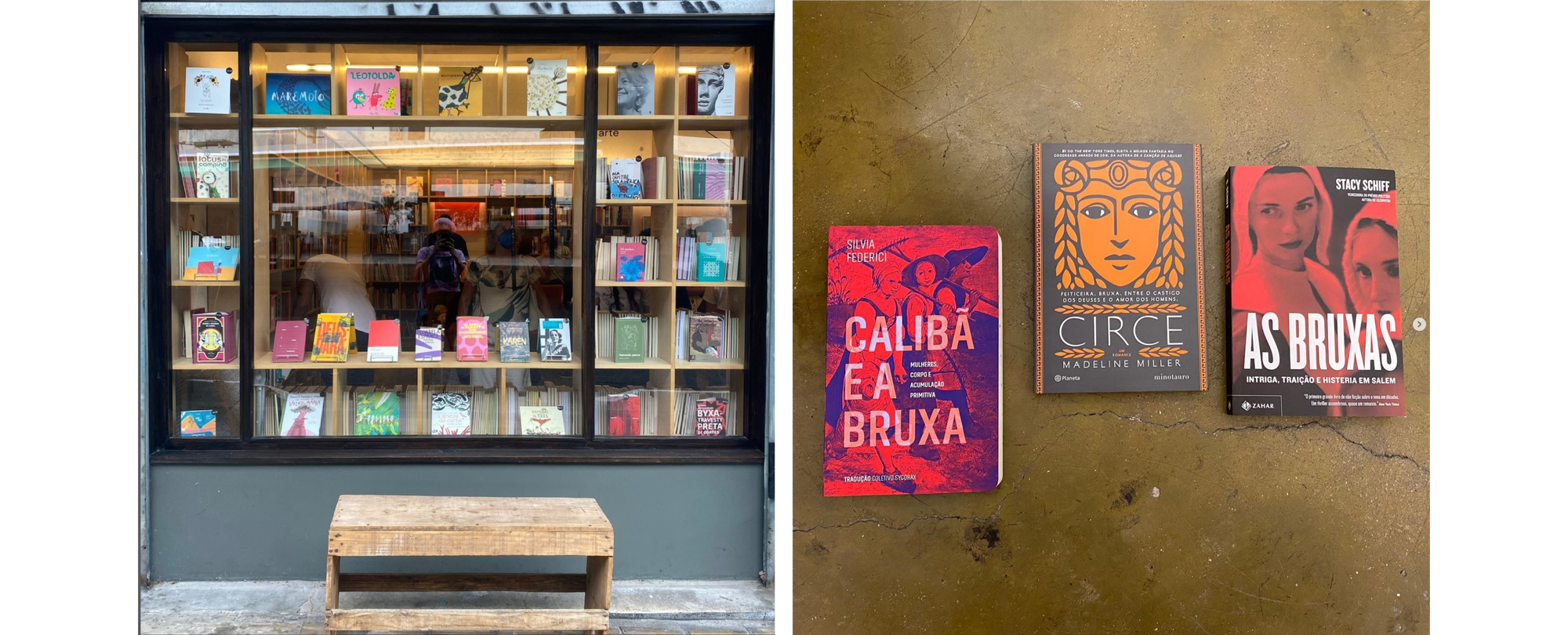 Greta, online
In 2022, the Brazilian emigré Lorena Travassos founded Greta, an online bookstore that deals exclusively with women authors. The Portuguese tax authorities initially rejected the company's name as it is a common slang for "vagina." Lorena retaliated by officially naming the company "Grrta," simultaneously making a nod to the Riot Grrl underground cultural feminist movement. Greta offers a curated book club with occasional classes, and aims to soon unveil a physical store in Lisbon, Portugal.
She Said in Berlin, Germany
With months of anticipation documented on Instagram, She Said finally opened its doors in Neukölln, Berlin, Germany in December 2020. Neither the harsh winter nor the COVID-19 lockdown deterred its first customers, who quickly lined up outside the colorful bookstore with its vibrant visual identity created by Amanda Haas. Its owner, Emilia von Senger, describes the shop as a "Frauenbuchhandlung 2.0." Unlike women's bookstores in the 1970s and 1980s, She Said is outspokenly queer-inclusive and carries books by women and LGBTQIA+ authors.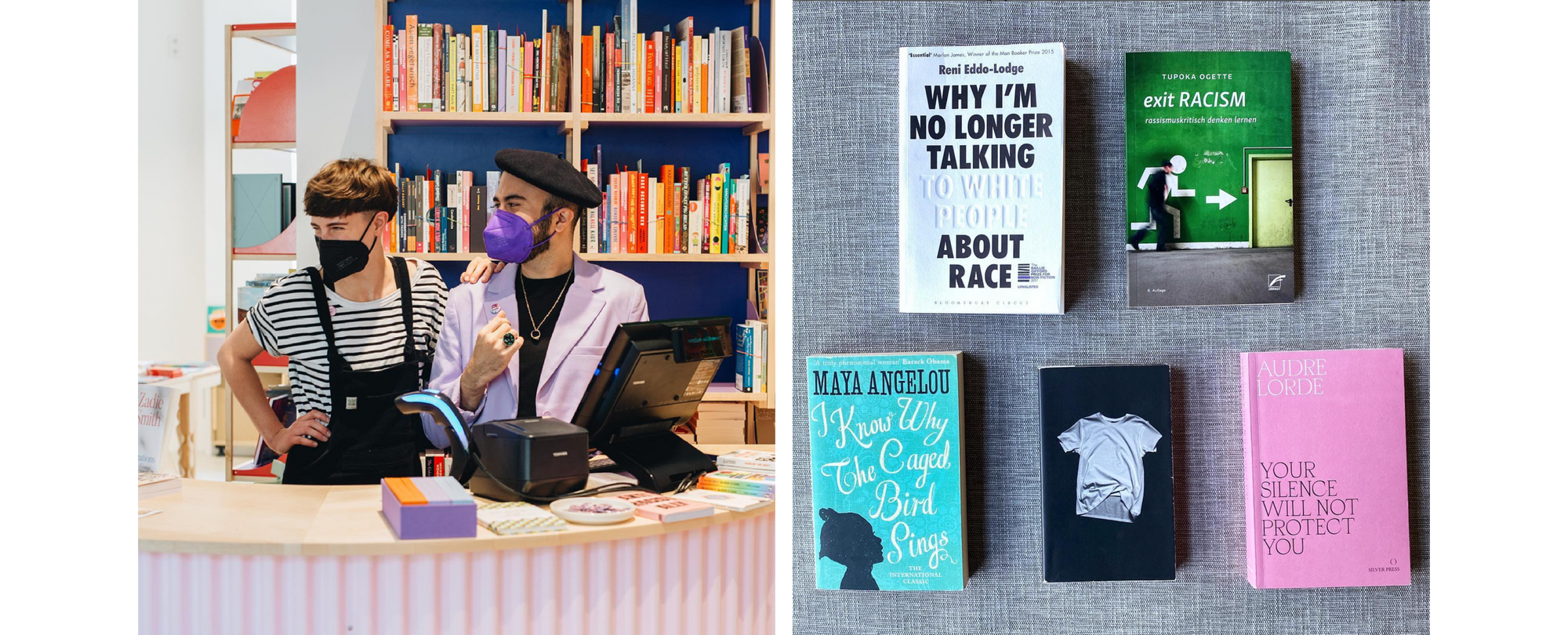 U-Tópicas in  Coyoacán, Mexico
U-Tópicas opened in 2018 in Coyoacán Mexico, and remains the city's only feminist bookstore. More than a shop, the space doubles as an art gallery and hosts exhibitions,  workshops, book presentations, and readings, among other events. According to a recent article, U-tópicas sells over 20,000 titles yearly, which is double the number of books usually on display, as well as illustrations, posters, crafts, and textiles. They will soon be starting their own imprint, focusing on translation and republishing forgotten authors, initially with five titles a year released simultaneously in Mexico and Spain.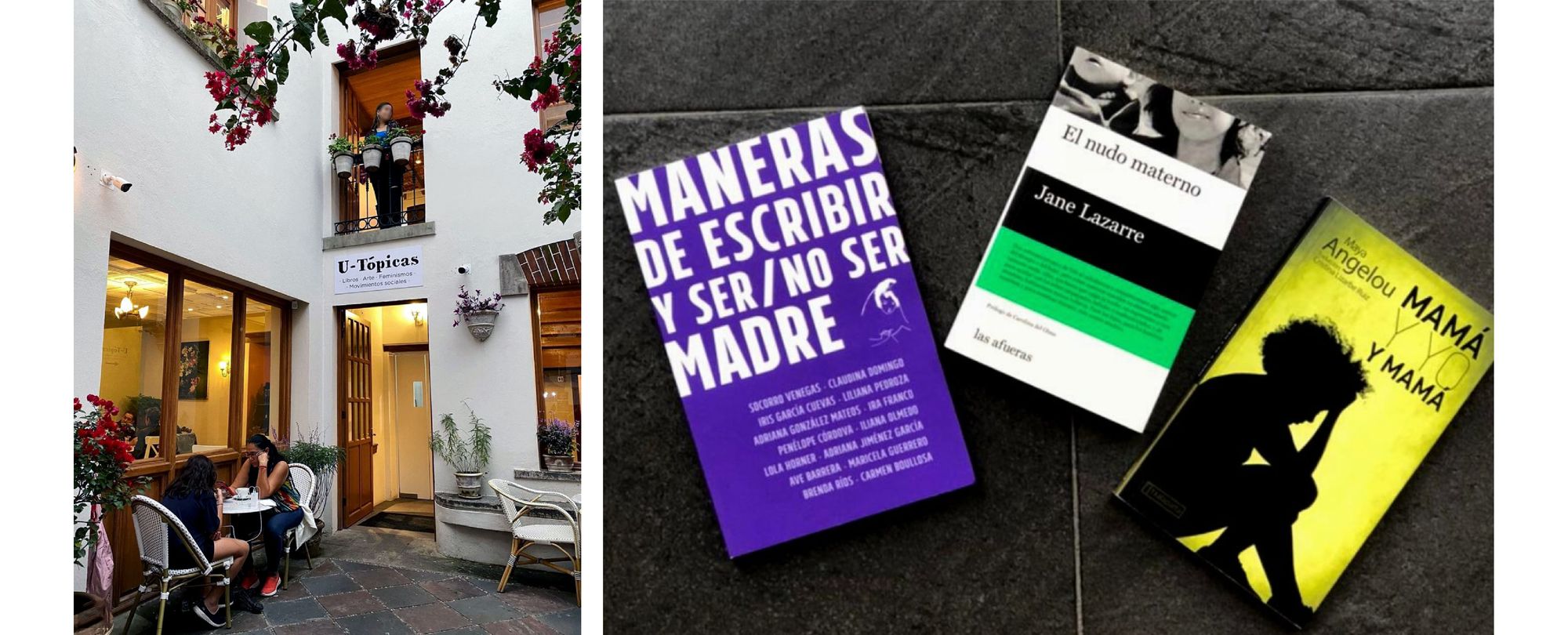 ---
RESISTING FOR DECADES
News from Nowhere in Liverpool, United Kingdom
News from Nowhere is a longstanding radical and community not-for-profit bookshop committed to social justice. Founded in 1974 in Liverpool, England, the shop is run by a women's collective that shares tasks, responsibilities, and decision-making among the workers. No one makes money from the bookshop; all profits remain within the business, paying for running costs, maintaining the building, and building up the stock.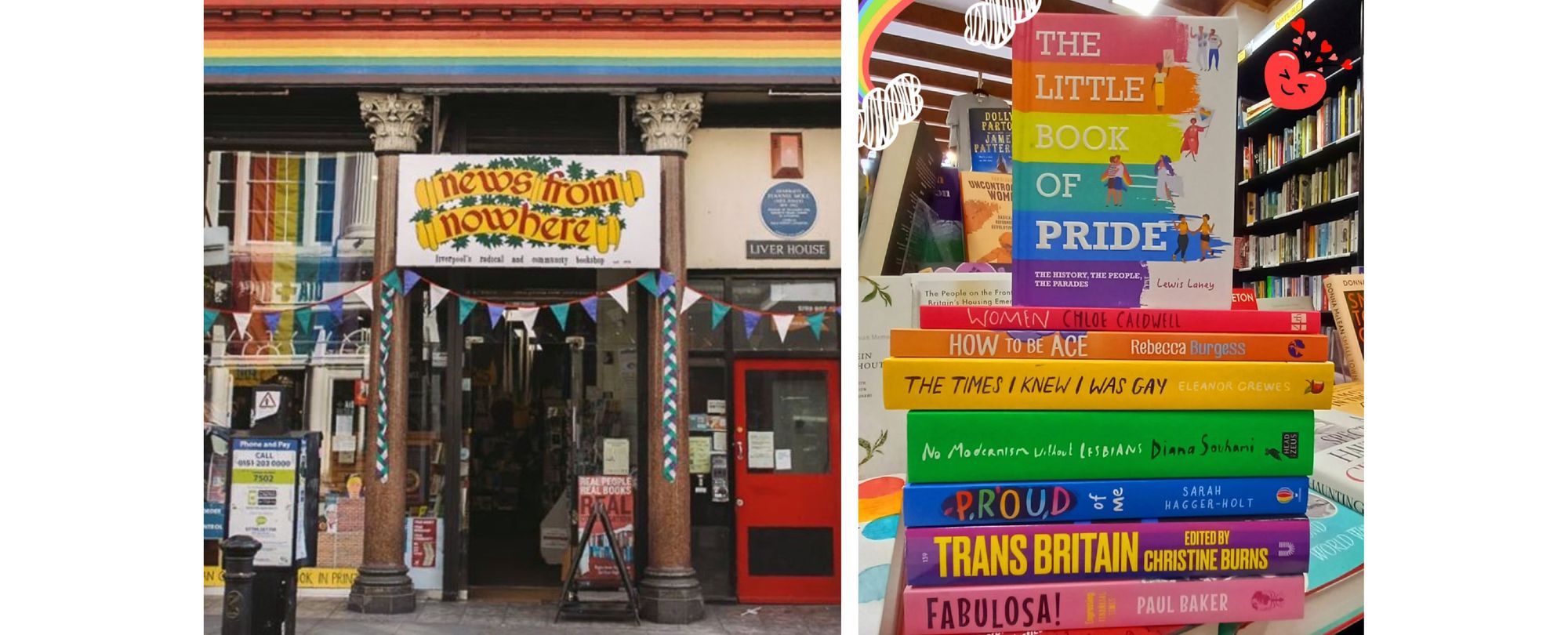 Paranoia City in Zürich, Switzerland
Paranoia City opened in 1975 as an anarchist bookshop in a soon-to-be-demolished location in the old town of Zürich, Switzerland. Originally, it offered a tiny assortment of anarchist literature with books on the nuclear power movement, feminism, indigenous people's culture, and U-Comix. It quickly became a meeting place for the city's left-wing youth movement. In 2020, when the former owner had to give up the store for personal reasons, Melina Korros, Margot Ortiz and Auline Sanchez—three young women just starting out in the book trade—took it over. Today, Paranoia is a cooperative offering a broad range of feminist books including children's literature, fiction, poetry, and non-fiction.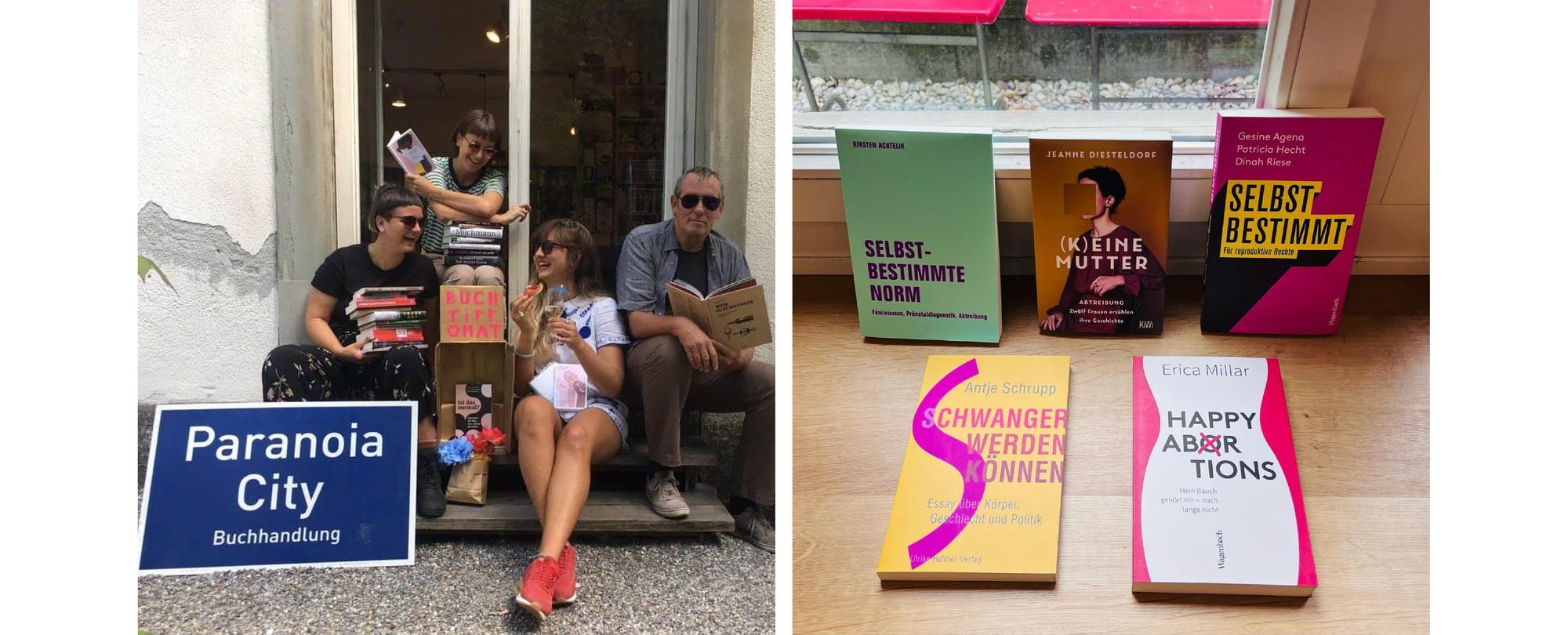 Women's Bookshop in Auckland/Tāmaki Makaurau, New Zealand
In 1989, a young teacher named Carole Beu was persuaded to open a feminist bookshop. Even though Carole felt like she knew nothing about business, her friend Pat Rosier, the editor of New Zealand's feminist magazine Broadsheet, recognized she had the necessary skills: a drama and acting background combined with bringing up two children (one of whom is disabled), and organizing 35 teenagers for every hour throughout the day. For 34 years, the Women's Bookshop has remained a local purveyor of fine words in Ponsonby, Auckland/Tāmaki Makaurau. They have a large LGBTQIA+ section, and in recent years they have become one of the country's leading specialists in therapy and counseling books.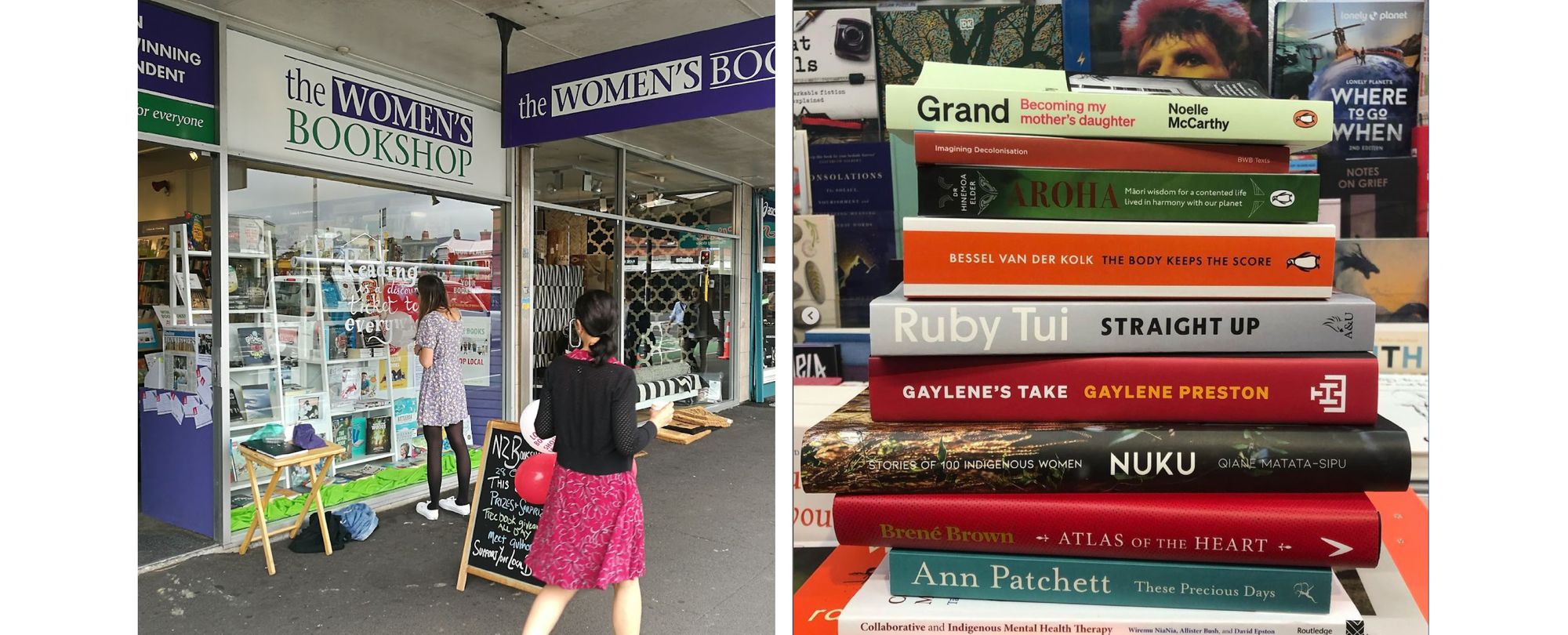 La Libreria de Mujeres in Buenos Aires, Argentina
On March 8, 1995, Piera Oria and Carola Caride opened La Librería de Mujeres, which is still one of the biggest feminist bookstores in Latin America today. Located in the Buenoarense neighborhood of San Nicolás, Argentina, it carries more than 30,000 titles in Spanish. In 2009, La Librería de Mujeres Editoras came to life. To date, this publishing house has brought to light unique children's books focusing on anti-discriminatory education and sexuality, and a series on "Feminism and Society."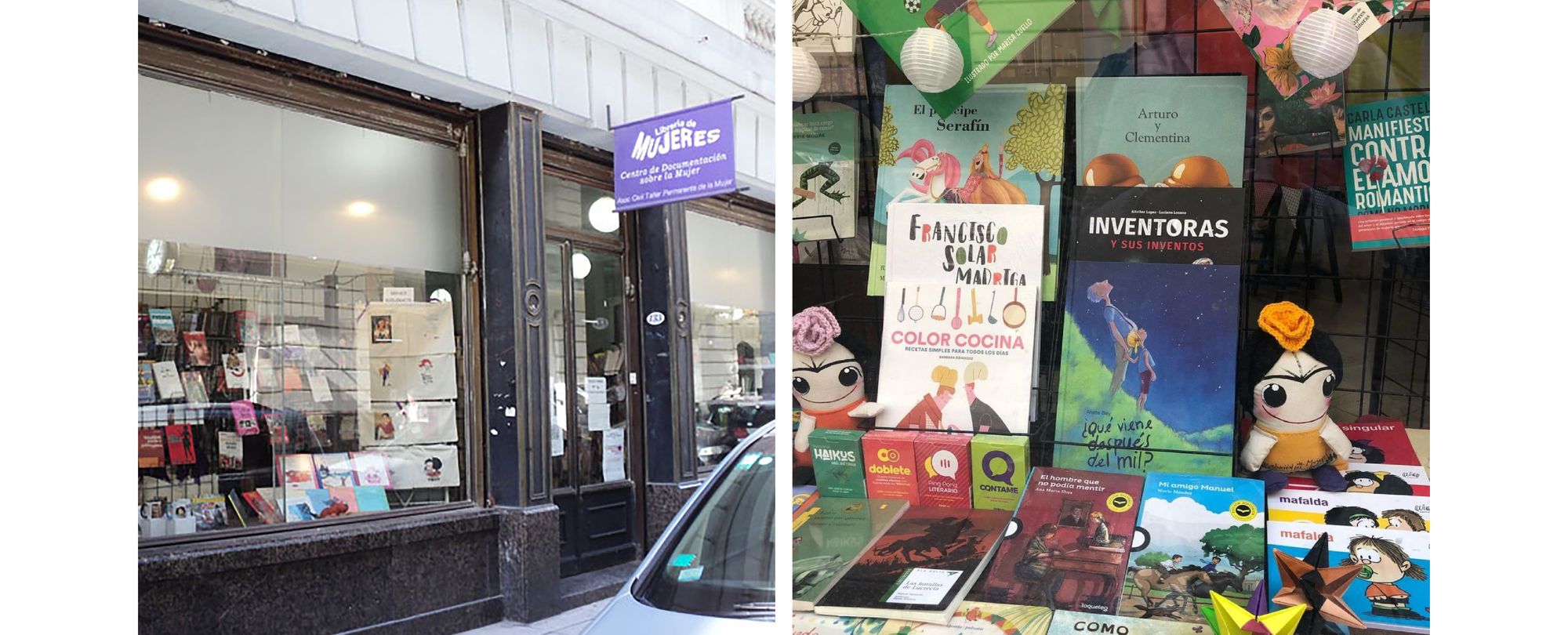 Bluestockings in New York, United States
Founded in 1999 and located in the Lower East Side of New York City, U.S.A., the Bluestockings is a cooperative-led activist center and a feminist bookstore following intersectionality as a political lens. It is "New York's only queer, trans AND sex worker-run bookstore," as they claim on their website. For Maya Ober, co-director of Futuress, "it is a space of resistance in the center of the Big Apple, truly living up to its politics in the everyday."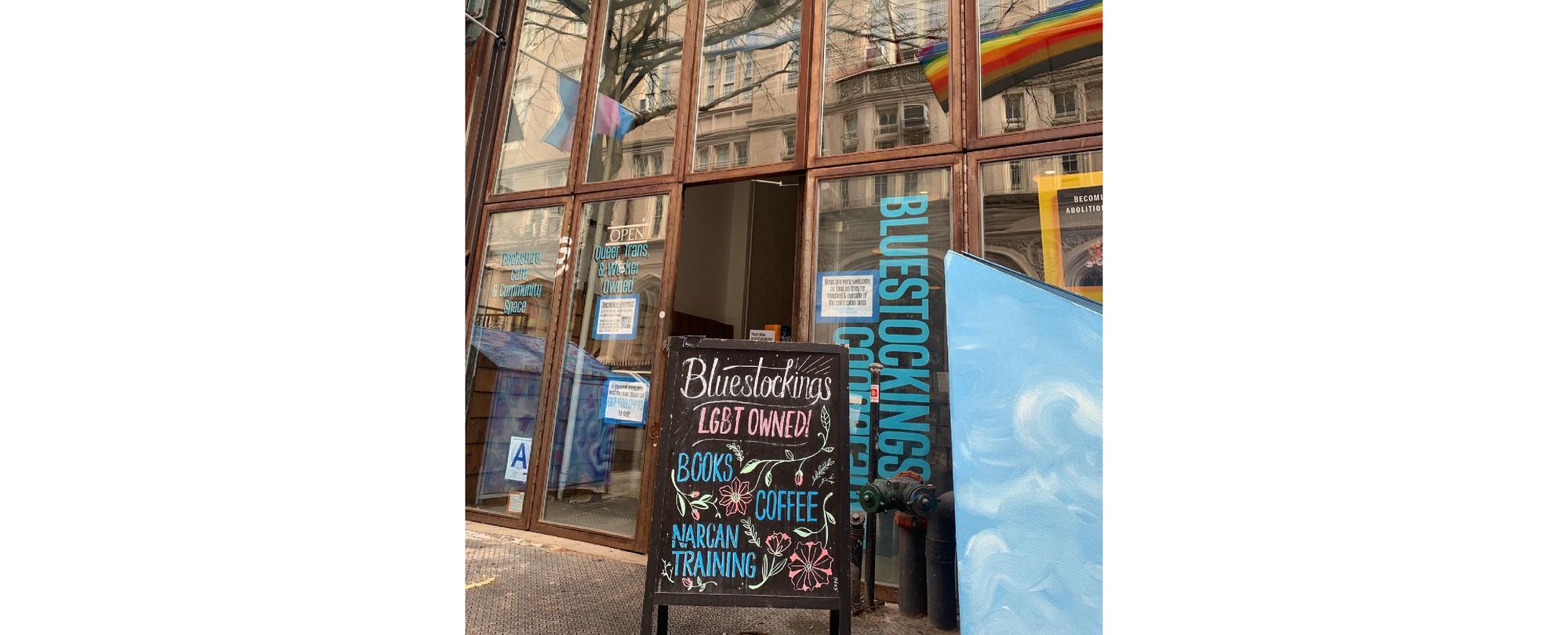 Llibreria Pròleg in Barcelona, Spain
Not all is good news: after 32 years, Llibreria Pròleg closed its doors earlier this year. Located at the heart of the gothic neighborhood, Pròleg was a Barcelona institution for women's literature, functioning also as a meeting space for workshops, gatherings, talks, and seminars.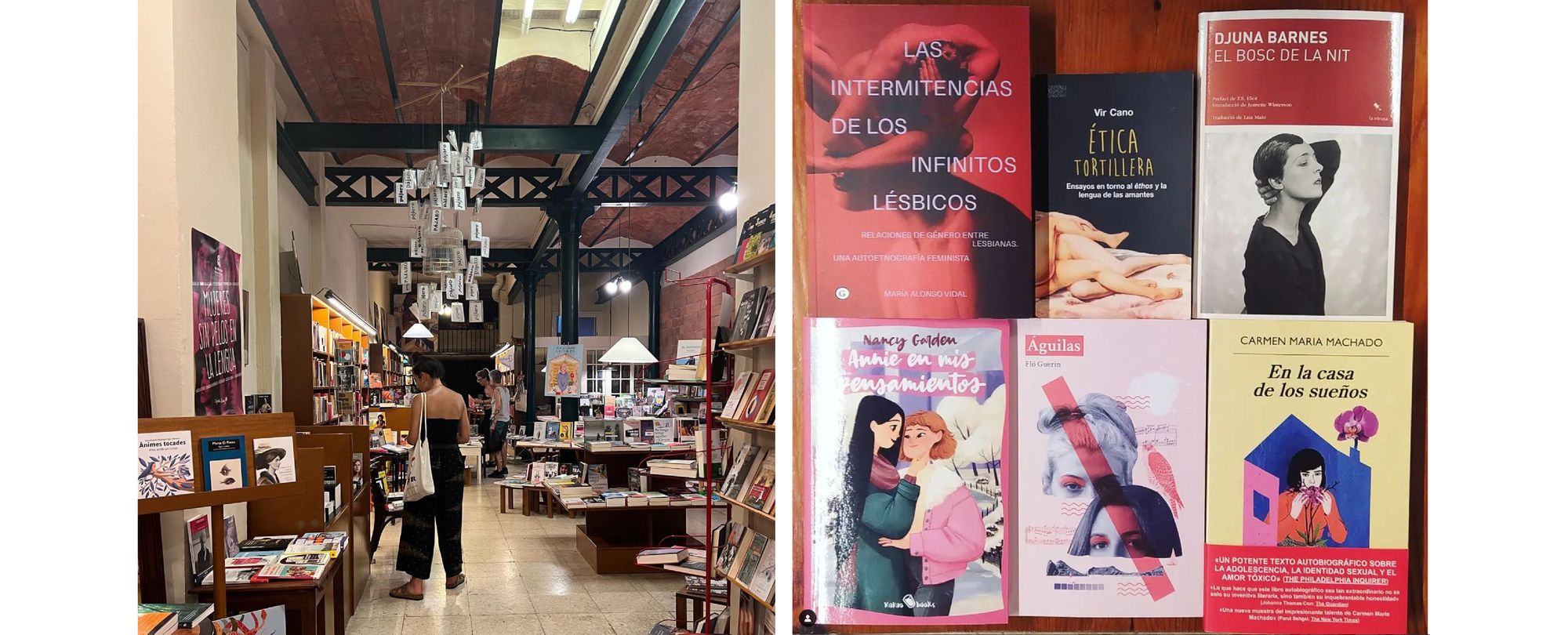 ---
AND MANY MORE...
In Switzerland: QueerBooks in Bern, SP!T in Basel, and Paranoiacity in Zürich.
In Germany: Hopscotch Reading Room in Berlin centers marginalized voices beyond a western-centric lens, in Leipzig Buchhandlung Drift, Rotor Books and Monaliesa library and archive are great recommendations too.
In Austria: Chicklit in Vienna.
In Italy:  SpazioB**K in Milan.
In Spain: La Libreria de Mujeres and Mujeres & Compañía, La Librería in Madrid.
In Colombia: El Telas de las Palabras in Bogota.
In Chile: Libreria Lila in Santiago de Chile.